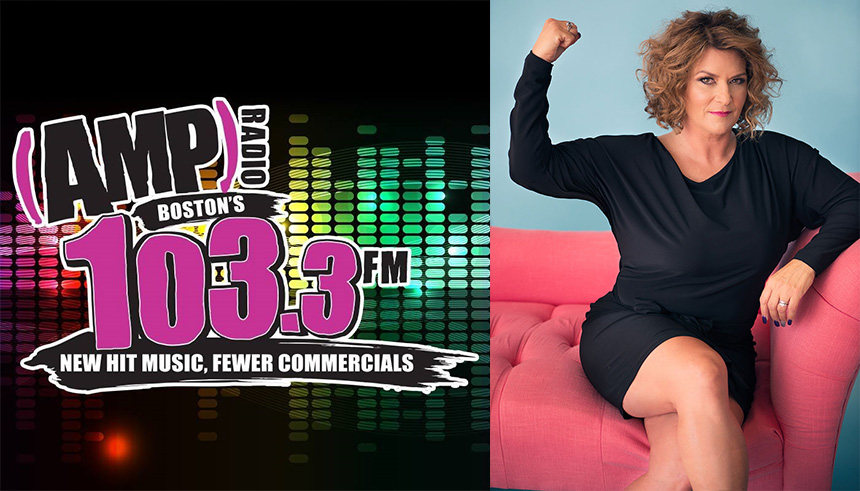 Erin Mahoney, Air Force veteran and creator of Girl Power Go, is the Badass Chick of the week on the TJ Show
In honor of Veteran's Day, this week's Badass Chick is Erin Mahoney, Air Force veteran and creator of Girl Power Go!
Erin noticed how crucial it is to teach girls at a young age about the value of self esteem and being kind to one another. So, she created the Girl Power Go program, which consists of 4, 6 and 8 week sessions. Each session is made up of of a life lesson, an activity and a fitness class. She teaches the girls about empowering one another, about doing the right thing, and about acting in a way that lets you feel good in your gut. Erin has brought her program to communities all throughout Massachusetts: she goes into schools, parks & recreation programs, Girl Scout troops — you name it, Erin can make it happen. Erin's simple goal is to keep self esteem high for these young girls.
Erin is also an author, a fitness instructor and overall badass. She conducts GPG workshops all throughout the year, and one-off workshops, too! Her work is a labor of love and is certainly well worth fighting for!
Loren's Badass Chick of the Week highlights local women and girls giving back to the community, following their passion and/or breaking stereotypes. If YOU have a Badass Chick you want to see highlighted, email Loren@1033ampradio.com!
The TJ Show can be heard weekday mornings from 5:30am until 10:00am on Boston's 103.3 AMP Radio. You can follow TJ, Loren and Producer Matt on Twitter: @RadioTJ @LorenRaye and @ProducerMatt AMP and on Instagram: @RadioTJ @LorenRaye and @ProducerMatt AMP. Listen to The TJ Show On-Demand with The TJ Show Podcast on play.it & iTunes
---
Published In: News/Press
Created Date: 2017-11-10
Hits: 451
Comment: 0
---