About Erin Mahoney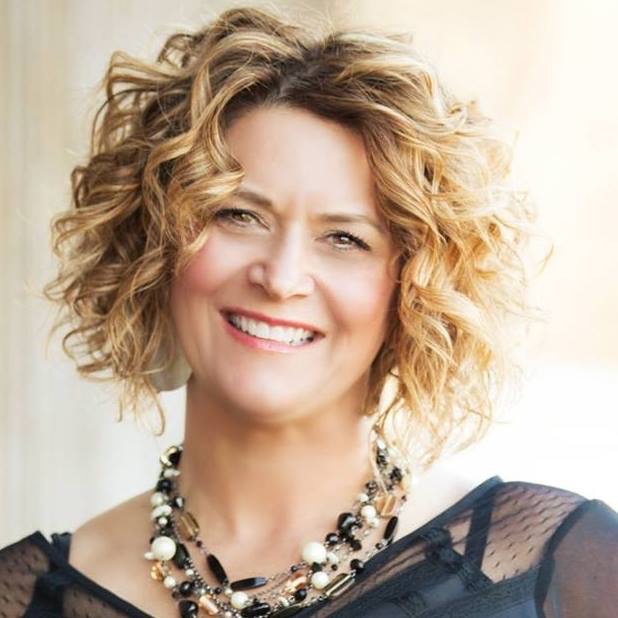 Erin has over 29 years of experience in the health and fitness industry. After serving in the United States Air Force as a medic, Erin found a way to combine her healthcare background with her passion for fitness. She has been a certified personal trainer and certified group fitness instructor since 2001. She has held specialized certifications in yoga and kickboxing as well. Erin studied meditation, relaxation and stress reduction at the Center of Mindfulness at UMass Medical Center.
Erin is the founder and creator of Girl Power Go, LLC which is an empowerment program for girls! This program was specifically designed to get girls ages 7 to 14 excited about being strong, self-confident, independent and healthy. Erin saw a need for this important and relevant program and created unique 4, 6 and 8 week programs that give girls the tools they need to make good decisions in our ever demanding society. Erin combines life skills, fitness, positive thinking, creativity and fun into her program which reinforces her message to each girl that they can Be Strong, Be Smart, Be Amazing!
Girl Power has been running successfully in many communities in her home state of Massachusetts. Erin has written the Girl Power books in an effort to bring this program to the world! She is now a bestselling author and will release her third books, Positive Vibes for Women in September of 2017. The demand for these program continues to grow and plans are in place to expand so that Erin and her Girl Power Go, LLC team might empower thousands upon thousands of girls and women across the globe!
Erin incorporated her health and wellness company under the name of B3 Training, Inc. With this, Erin has been able to expand and offer several new programs as well. B3 Training, Inc. now offers a full range of services in addition to the personal training, running and Girl Power programs. Energy work and Adult Empowerment programs have been added as well as business and personal coaching.
B3 Training has also joined forces with the Girl Scouts of Central & Western Massachusetts as a Community Partner. They love the message that the Girl Power Go, LLC program teaches, and Erin has created customized programs that give Daisies, Brownies, Juniors and Cadettes the tools and experience they need to develop leadership qualities through the key skills integral to Girl Scouting.
Kid Power is an enrichment program created for boys and girls teaching them Leadership, Respect & Strength. This program works with kids during their school day to inspire them and help them build the foundation to make good decisions well beyond the classroom.
In addition, Erin is a seasoned running coach who has trained both novice and marathon runners. Having completed 7 marathons herself, she is passionate about the sport. Serving on the Board of Directors for the Hopkinton Running Club as the Director of Training, Erin has been instrumental in creating one of its most successful programs. In its first year, her "Couch to 5K" program successfully took over 60 non-runners and transformed them into runners. Now in its 4th year Erin has grown this program to neighboring towns and has helped 100's of runners reach their goals! Erin inspires her runners to Be Courageous, Be Consistent, Be Committed.
Erin lives in Milford, MA with her husband and two sons. She is passionate about what she does and takes pride in creating all of these programs that inspire and motivate people to uncover the power that they have within themselves. Her philosophy is that people have the ability to achieve any and all things that they set their minds to. It's her goal to help them get there!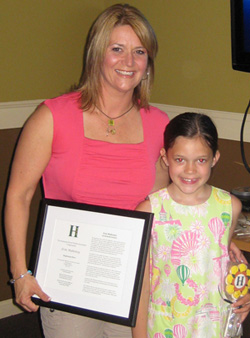 My Hopkinton Hero is Ms. Erin Mahoney
Nominated by: Mirabella Paolucci
May, 2011
She's my hero because she tells girls they can make a difference in their lives whenever they want to. She does it by telling girls that they can be strong no matter what. She makes them scream "I am fabulous!" or "I am excellent!" and expressions like that. It makes us feel excited and joyful. She tells girls that you should believe in what your heart tells you. Ms. Mahoney makes girls feel like they are very special to the world and not just one little piece of it.