Upcoming Events
Check out this video to see Girl Power events and groups who have enjoyed this incredible program!
Girl Power is a program that encourages girls to feel strong and empowered, self-confident and independent, healthy and beautiful! Girl Power combines age-appropriate fitness and life skills with confidence building exercises that are fun and thought provoking.
Contact us to bring Girl Power Go to your area!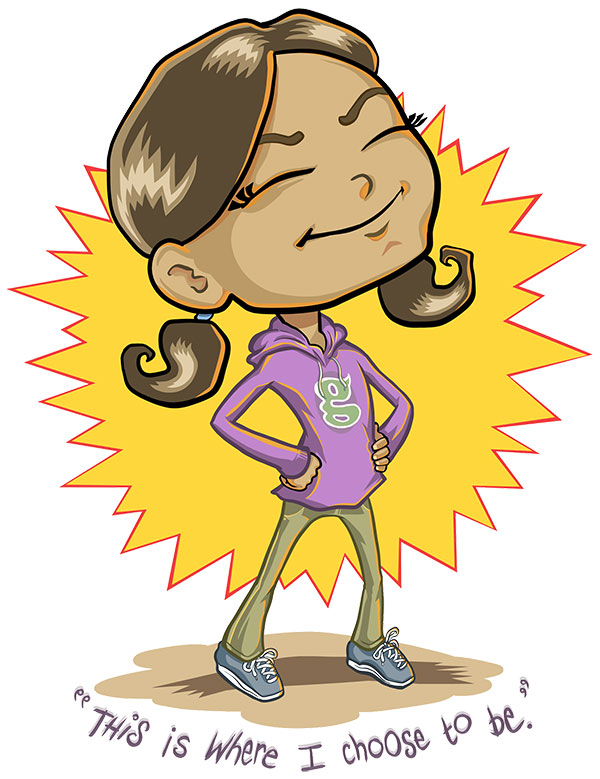 It's HERE and available to YOU NOW!
Introducing the Girl Power Go Rockstar Online Program!!
15 Content Videos, 9 Fitness Videos, Countless Downloadable Worksheets and Positive Thoughts, Bonuses and a EFT (Emotional Freedom Technique) Tapping guided video to relieve stress in adults and kids! Gain instant access here

Want to Learn more about Erin's best practices and proven strategies for empowering the girls in your life? If so, view this powerful webinar where Erin, an empowerment expert, shares how to help girls be more confident, brave and courageous while still being loving and kind. Erin will also share tools that she knows hold the power to help girls build strong friend circles. View it here, now! and learn more about the new ONLINE GIRL POWER GO COURSE that will inspire, educate and empower YOU and the girls in your life!


What's happening in May...
Sunday, May 6th
Preparing for Middle School Special Event for 5th grade girls.
In collaboration with the Hopkinton Youth Commission Girl Power Go is presenting a 'Preparing for Middle School' event from 2 - 4 pm.

Middle School can be both an exciting and scary experience. This program was created specifically for girls entering middle school. We will help girls find their inner "Power" by developing life skills that will lead them to make good decisions, good friends, navigate relationships new and old, deal with peer pressure, learn how to stay safe while social networking, learn how to stand in their own bright light and much more! Girls will connect and share their excitement, fears and experiences so that they may learn from and support each other. This class will include teamwork exercises and a fitness component. When girls leave this program, they will be ready to find their "Power" in Middle School. (two hours)

This event is open to girls from ALL COMMUNITIES.


Sunday, May 13th
Happy Mother's Day!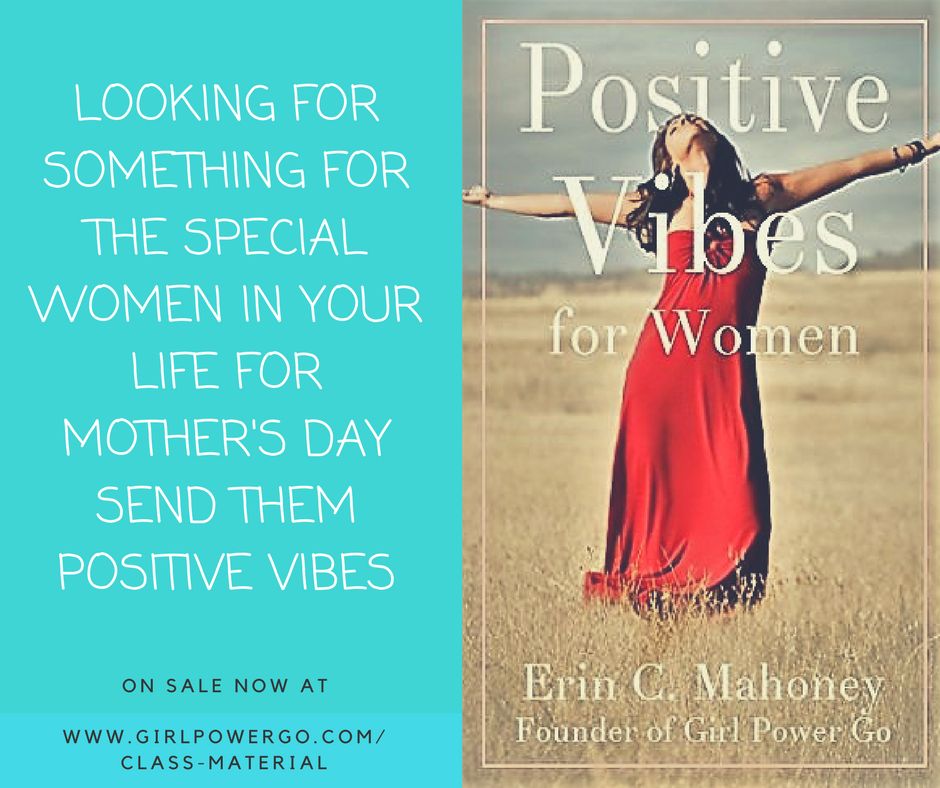 Saturday, May 19th
10th Annual Women Veterans' Conference

If you are a female veteran please join Erin for what will be an incredible day!! Erin is so proud to be part of the Women Veterans' Network Steering Committee for the Commonwealth of Massachusetts and to be working along side of some amazing military women. Please join us so that we can honor you and your service. Past or present you are our military sisters and we want you to be part of this very special event!


Sunday, May 20th
2018 Back by Popular Demand!
Girl Power Go & American Girl Partner again to bring you an Incredible Event for Mothers and Daughters!

How perfect in the month of May and right around Mother's Day. What a great way to connect with your daughter and create some special time together.

Check out this video from the last event we did with American Girl



This event WILL SELL OUT quickly so be sure to register today!

Sunday, May 20th
Preparing for High School Special Event for 8th grade girls.

In collaboration with the Hopkinton Youth Commission Girl Power Go is presenting a 'Preparing for High School' event from 2 - 3:30 pm.

Transition from 8 th to 9 th grade can be stressful and exciting all at the same time. This program will have girls excited about widening their friend circles and looking forward to all that the high school years must offer. Girls will talk about "rolling with change" and allowing themselves to be present during this time of transition. Love and kindness to self and others along with strategies for handling substantial change will be part of this event. Girls will do teamwork activities and be given tools to appreciate each other's differences in body, opinion, social status, religion and ethnic background. Girls will leave this event excited and prepared to take on high school with an open heart and open mind!

This event is open to girls from ALL COMMUNITIES!


Looking ahead to June
Sunday, June 3rd
GIRL POWER GO & METROWEST YMCA Team Up to Empower Women and Girls!

WOMEN & GIRLS EVENT
Sunday June 3, 2018, 1-2:30 PM
Framingham Branch Gymnasium
280 Old Connecticut Path, Framingham

Kick your confidence up a notch with this fun empowerment event! During this class led by Girl Power Go instructors, women and girls will learn about the power of positive thinking, healthy self-image and how to be brave and courageous. Kickboxing and fun fitness will be part of this empowerment program. Women and Girls will have an opportunity to make love and kindness cards and I AM poster boards to take home. Both activities will leave women and girls feeling strong, inspired and empowered long after they leave the event!

Bond with the special girl in your life at an event that promises to have a positive impact on both of you!

REGISTRATION NOW OPEN $15 PER PERSON.


SPECIAL DISCOUNT PRICING FOR CURRENT METROWEST YMCA MEMBERS, $10 PER PERSON WHEN YOU REGISTER THROUGH THEIR SITE AT, HTTP://WWW.METROWESTYMCA.ORG/EVENTS/GIRL-POWER-GO
Call to Action from our Girl Power Go Community! We NEED your help!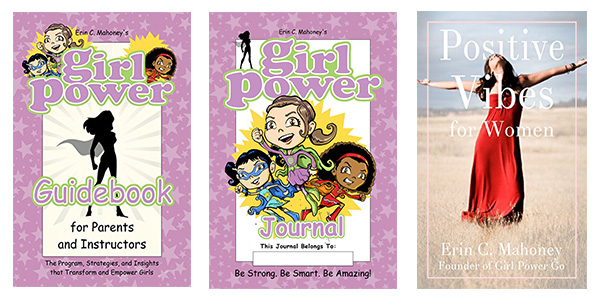 Have you read or used the Girl Power Journal? If so, we want to hear from you and could use your help! Please go to our Amazon Author page and post your review of the Girl Power Journal. It helps us to spread the word about this empowering book and enhances our mission to inspire, educate and serve more girls. As part of our Girl Power Go community you are a critical part of our mission and YOU help us to make it a success. Your thoughts and feedback are so important to us. If you've read our other books please feel free to review those online as well. YOU Rock and we appreciate you so very much!

Review the books here: https://www.amazon.com/Erin-C.-Mahoney/e/B06W9H8BW1/%22